The Fed City Team at Century 21 Redwood Realty Would Like to Help EVERYONE Buy a Home
Buy Your Home With a Nonrepayable Grant!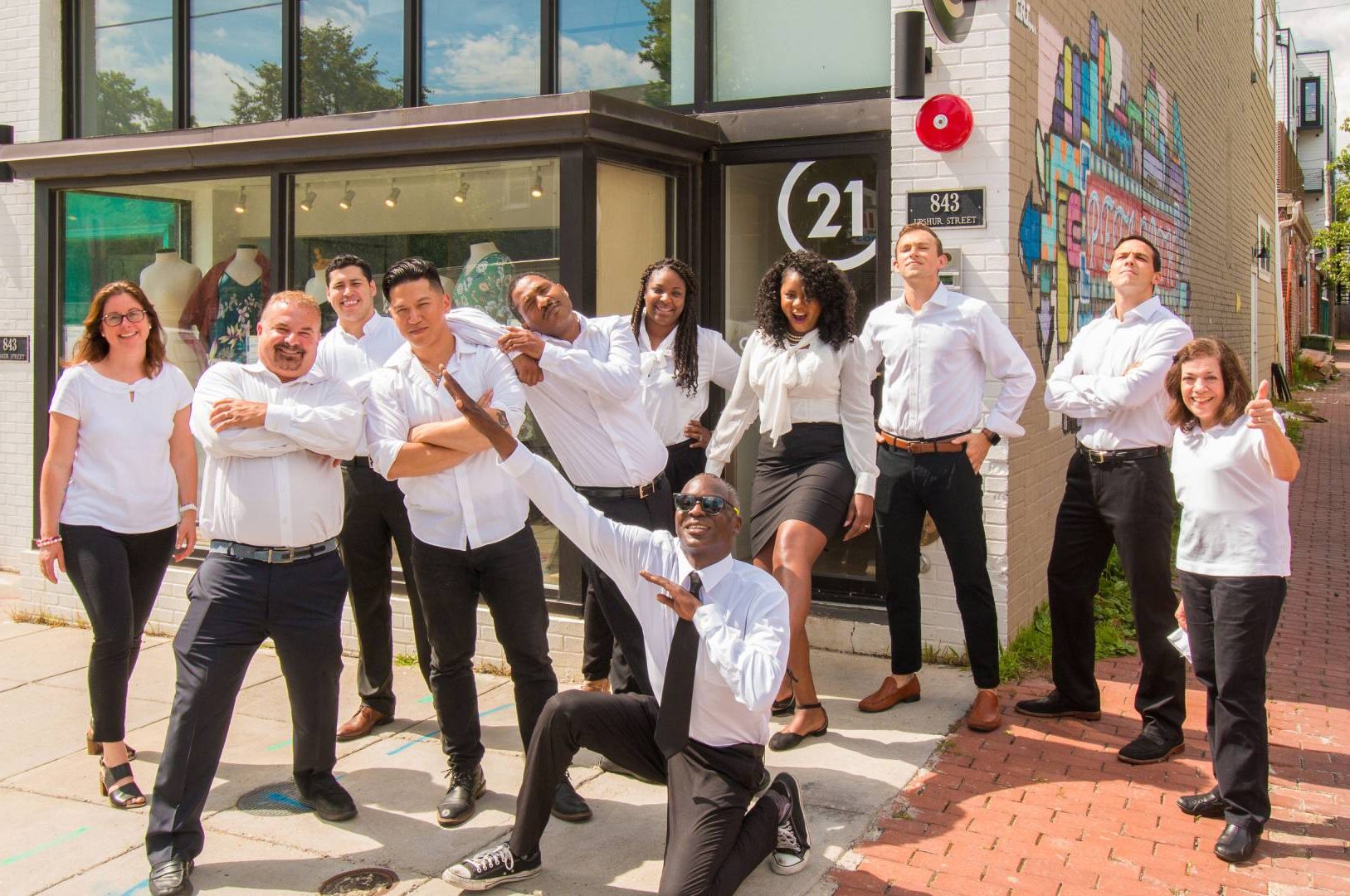 The Fed City Team at C21 Redwood Realty (Go see them on Upshur Street) wants to help EVERYONE buy a home. Let them help lift you up!
The team at Fed City at Century 21 Redwood Realty understands that for most first-time homebuyers, saving for a down payment is the hardest part. In fact, in the DC metro area, it is extremely hard to dig out from paying a high rent payment each month. But I am here to tell you that you may not need to save 3 to 20% for a loan. You may not need any money down at all. There are grants available in our area that are offering to cover down payment and/or closing costs. I found one that even covers BOTH if you qualify! These are grants and do not have to repaid. Essentially, they are gifts! Beat that, Santa!
No down payment? No problem. No cash for closing costs? That's OK! Your world is about to change. We have found and vetted the best lenders in our area, and along with our talented team of Realtors, they can make things happen for you.
Here are a few grant programs that are available now:
Down Payment Grant + Home Grant – (Jackpot Grant)
There is a down payment grant is based on a homebuyer's income and will pay up to 3% of the purchase price or $10,000.00, whichever is less. Some required income levels go up to 180K maximum! Combine the Home Grant with this one and score an additional 3% or $7,500.00 for your closing costs! What? Yes, it's the best thing we have ever seen for first time home buyers -Ever.
Homepath Ready Buyer Program
Mortgages backed by Fannie Mae in the Homepath program may qualify for a grant up to 3% of your new home's purchase as a contribution to your closing costs.
Good Neighbor Next Door
Because there isn't an income restriction on this loan, The Good Neighbor Next Door program is a great choice many different first-time homebuyers. Instead, qualified applicants must work as teachers, police or correctional officers, firefighters, or as emergency service technicians (EMT). This loan is restrictive to certain areas called "revitalization areas" but if you qualify, you can receive up to 50% off the listing price!
National Homebuyers Fund
The National Homebuyers Fund (NHF) is a grant that covers part or all your down payment or closing costs, up to 5% of the total loan amount. It's available in all 50 states and does not need to be repaid. It's sometimes provided as a 0%-interest rate second mortgage and can be used for both the purchasing and refinancing of a primary residence.
In addition to homebuyer grants, there are so many other programs that you may fall into as well. These are just a few that can help homebuyers with lower credit. They might offer incentives for tax credits, reduced interest rates, and interest-free loans just to name a few.
DC Open Doors
DC4ME
Mortgage Credit Certificate
Home Purchase Assistance Program  (HPAP)
And if you are a veteran or service member, you may qualify for zero-down VA loans. Best news – for 2020, there is no max loan amount for borrowers!
So, whether you want to live in the hills of western Maryland or the historic neighborhoods of DC, knowing where to find the right loan and assistance programs makes the process easier, especially if you have less-than-perfect credit or need help with a down payment.
Contact us today to get on the road to homeownership. It would be our pleasure to help make your dreams come true!