If you need to sell your house as a short sale, we strongly recommend that you hire a short sale negotiator. Their role is to represent your case to your lender and make sure that you get the best possible terms and outcome. 
The lender's goal in a short sale is to minimize their loss. Your goal is to eliminate your mortgage debt and reduce the damage to your credit score. Read on to find out how to choose the best negotiator for the job.
Types of Short Sale Negotiators
There are many alternate titles for the role of short sale negotiator. They might go by Short Sale Mediator, Short Sale Agent, or even Short Sale Processor. The title itself is not that important as long as the person you hire represents you alone, rather than your bank or a combination of you and your lender. 
Short sale negotiators can also serve in different roles or represent multiple parties. Here are the different types of short sale negotiators that you should be aware of:
Your Lender's loss mitigation staff
If you start a conversation with your lender about a short sale, there's a good chance that they'll tell you they have an in-house short sale negotiator or processor who will work with you. They might assign you to a staff member from their loss mitigation department, and encourage you that the process will get started right away. 
If this is your experience, say nothing else. Politely hang up the phone and hire your own counsel. Anyone working the case from your mortgage company will be serving the interests of the mortgage company alone. 
Real Estate Agents
Some states allow real estate agents to negotiate the terms of a short sale with your lender. This might seem like a great idea because it cuts out another middleman. But consider this:  short sales involve a lot of risk, a lot of money, and put your financial future on the line. 
Unless your real estate agent is also an attorney who specializes in debt management services, look for additional counsel. Thankfully, the majority of states don't allow real estate agents to represent you to your lender. 
Real Estate Attorney or Paralegal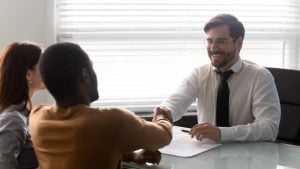 To sell any house in a short sale, we strongly suggest you hire a real estate attorney. They offer a wider scope of services and can even stop a foreclosure in its tracks (if it's not too late). They can also negotiate limited reporting to the credit agencies to reduce damage to your credit score. 
Plus, if you have any 2nd home loans like home equity loans or other liens on your property, your attorney will work with those providers on a resolution. 
Oftentimes, it'll be a real estate attorney who handles your short sale proposal to your lender, or it might be a paralegal from their office with killer negotiation skills and tons of experience managing short sales. 
Don't be afraid to ask them how many short sales they've resolved. The answer should be in the hundreds, if not thousands. Also ask them what their success rate is for getting a short sale accepted with little to no debt for the homeowner. The answer should be close to 100%. 
Washington DC, Virginia and Maryland are among the states that don't allow real estate agents to communicate with your lender on your behalf. If you live in one of these states, your first step is to hire an experienced short sale real estate agent. Your agent will then connect you to a specialist attorney who will help you get started with your short sale.
Third-Party Short Sale Negotiators
If you go online, you might find some websites that offer short sale negotiation services. If you go with one of these options, make sure they represent you alone, and that they're accustomed to working closely with real estate agents throughout the process.
You'll also want to make sure that you have the same person working your case throughout, rather than being handed off to different case workers. 
Ask lots of questions about the person's experience, licenses or qualifications. How many short sales have they managed? How many were accepted vs. rejected? What's their success rate for getting the debt 100% forgiven versus getting saddled with a deficiency judgment? 
Be wary of any service that charges you a fee – there should be no cost to you because your lender pays their fees. 
What does a Short Sale Negotiator do?
At a high level, a short sale negotiator works to get your short sale approved by your lender. 
They should also negotiate the best possible terms for you. This includes having all outstanding mortgage debt forgiven. In some cases, a lender may want to pass on a deficiency judgment in which you are saddled with a personal loan that covers the leftover mortgage balance. The best attorneys and negotiators will ensure this doesn't happen. 
Your short sale negotiator can even get you relocation assistance of up to $3,000 or more to help you with moving costs. This is pretty standard, and the experienced attorneys and negotiators will ensure you get these funds. 
But they don't work alone! Your real estate agent gets the process started by listing your home for sale and qualifying the best offers. Your negotiator/attorney and real estate agent work closely together throughout the short sale process. 
Here's a basic list of steps that they'll take to get you to a successful closing:
Your real estate agent lists your home for sale and qualifies offers as they come in. They send the best offer to your short sale negotiator/attorney. 

The negotiator assesses your situation and helps you

write a hardship letter

. You also collect bank statements, financial docs and other proofs of hardship. 

They work with you to resolve other liens on the property, be it unpaid taxes, HOA fees, or 2nd home loans. 

They put together a short sale proposal to present to your lender.

They connect with your lender several times to ensure everything is in order and push your case forward. 

They negotiate terms, like forgiving all mortgage debt, and awarding you relocation money. 

Your lender accepts your short sale and you proceed to closing. 
How much does a Short Sale Negotiator cost?
Believe it or not, a short sale negotiator should cost you $0. How is that possible? Your lender typically covers their fees, along with your real estate agent's commission. This is a standard practice, and lenders are used to paying these costs.  
Don't hesitate to hire the pros because you're afraid of the costs involved. In almost every case, your mortgage lender will foot the bill. 
Experience is key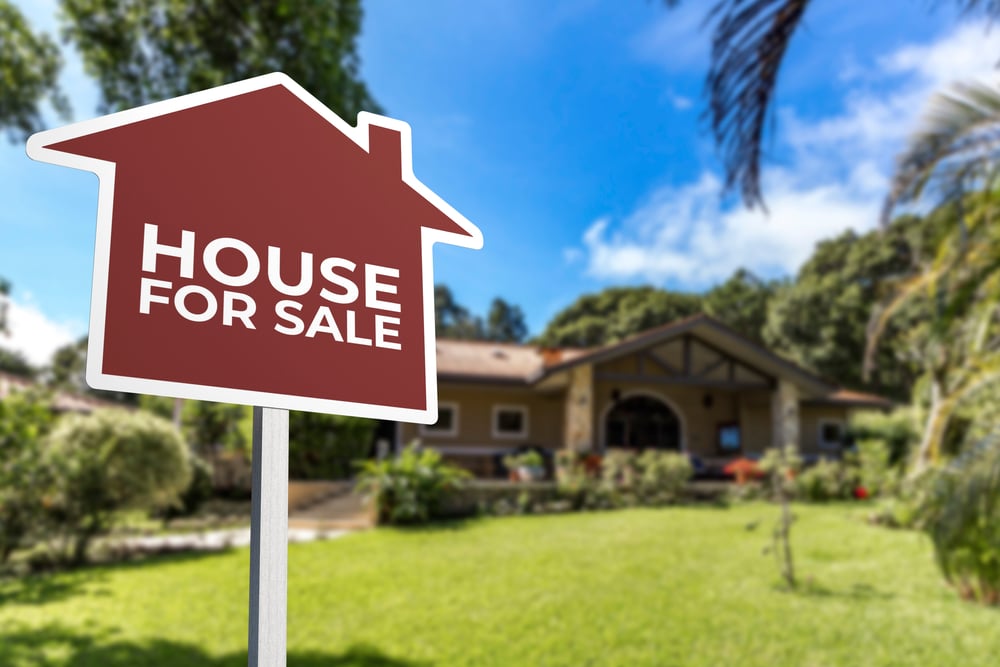 Short sales can be very risky for a homeowner. It's in your best interests to hire an experienced attorney or short sale negotiator to work with you. 
It's also critical to work with a real estate agent who has extensive short sale experience. They assess your home value and immediately connect you with an attorney or short sale negotiator to get the process started. 
Your listing agent will know how to market your home to get the right type of offer and buyer for your short sale. Not every buyer is willing to sit through the short sale process, so it's critical that your real estate agent has experience qualifying these types of transactions. 
Hiring the right short sale team is critical for getting you back on your feet faster. They'll help you stop foreclosure and get you a clean closing. In the end, you should be able to walk away virtually free and clear, with minimal credit damage and personal liabilities. The cleaner the closing, the sooner you'll be able to start saving for your next home.
_____________________________
If you live in Washington DC, Maryland, or Virginia, call Marc Dosik and the Fed City Team to discuss your options for a short sale. Marc and his team have rescued over 130 homeowners from foreclosure proceedings. They help you sell your home and work with a short sale negotiator to get your lender to forgive the outstanding mortgage balance, all at no cost to you. They even negotiate with the lender to pay your relocation costs, giving you $3,000 or more cash-in-pocket to help you get back on your feet.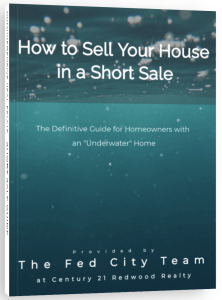 Want to learn more about the short sale process?
Download our FREE ebook:  How to Sell Your House in a Short Sale. Get your copy today!
_____________________________
Disclaimer: Every homeowner's situation is unique, and local, state and federal laws change regularly. As such, this information should not be considered as legal, tax, financial or investment advice. Consult a qualified professional before making any financial decisions.